EnsoData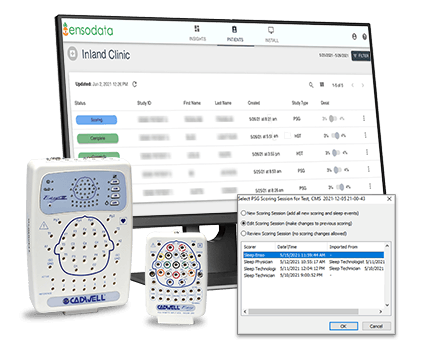 Integrate EnsoData's artifical intelligence scoring and analysis solution into Easy III PSG + HSAT
Easy III
Diagnose sleep apnea and other sleep disorders in infants, pediatrics, and adults
Apneatrak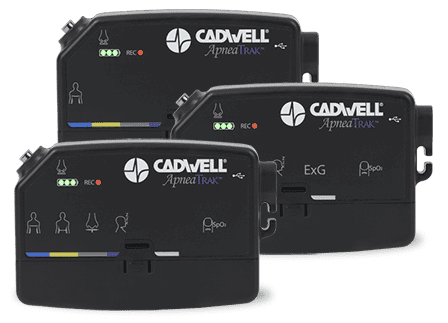 Expand your sleep diagnostic offerings with HSAT
Sleepmate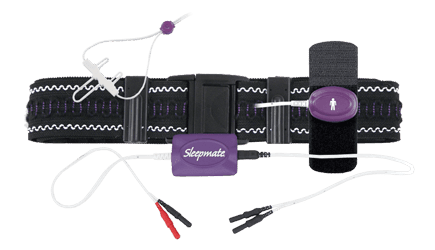 Improve patient care with Cadwell's easy to use, reliable, Sleepmate sensors and belts
Streamline PSG sleep diagnostic testing with integrated in-lab sleep testing and home sleep apnea testing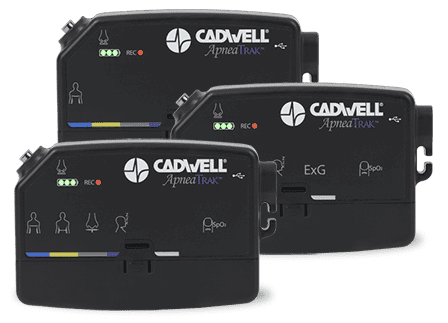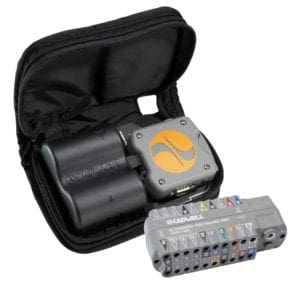 Easy Ambulatory 2 Type 2 PSG
Collect Type 2 sleep study tests with the Easy Ambulatory 2 amplifier. Easy Ambulatory 2 can also be configured for EEG.
Watch the video to learn about Cadwell's full offering of diagnostic sleep monitoring solutions
Flexible Easy III PSG for in-lab sleep studies
Diagnose sleep apnea and other sleep disorders with Easy III PSG.
Sleep Diagnostics Software
Streamline your sleep diagnostic testing with integrated polysomnography and home sleep apnea testing. Initialize, record, score and review both home sleep apnea testing and in-lab sleep testing, and perform all of your sleep diagnostics using one efficient software platform and workflow.
Sleep Software Features
Flexible workspace configurations
Customizable montages
Intuitive oximetry messaging
Better data management
Bedside impedance checks
Customizable reports
Sleepmate products and accessories complete the solution for all your PSG and HSAT needs
Make Easy III PSG and ApneaTrak HSAT studies more comfortable for your patients and more reliable for your data with Cadwell Sleepmate sensors.
Sleep Diagnostic Solutions Guide
Cadwell's Sleep Diagnostic Solutions Guide gives you a comprehensive overview of the hardware, software, carts, supplies, accessories, and electrodes offered to support the Easy III PSG and ApneaTrak HSAT systems.
Download flyers, get software updates, and request PSG and HSAT hardware and software features
Explore Cadwell product solutions for PSG & HSAT
Schedule your PSG and HSAT demo
Product availability may vary between different countries and markets. Please
contact Cadwell
for additional information.