Check out our new promotional video to see our new IONM/IOM components, consumables and carts.
Schedule your Cascade Surgical Studio Demonstration 
We listen to our customers
For the past two decades, we have listened to our IONM customers' needs and invested in responsive research and development. Our dedication to neurophysiology leads to ongoing product enhancements, and new product introductions, to drive growth across the depth and breadth of the surgical monitoring community. Our regular software updates include feature requests and workflow improvements suggested by our customers. 
We have history… and a future

Cadwell Industries, Inc. has been delivering innovative neurophysiological solutions since 1979. Cadwell is family owned and operated, and is solely dedicated to neurophysiology. Our mission is helping you help others, and we honor this by enabling our customers to help patients by creating superior solutions and medical devices. Our customers, their patients, and our team members are our stakeholders. 
Cadwell developed EMG machines throughout 1980s and 1990s that were used for intraoperative monitoring and evoked potentials, including the CTS5000, the 8400A, the Spectrum 32, the Quantum 84, the MES10, and the Excel.
In July, 1994, Cadwell sent a modified Quantum 84 into space on the Space Shuttle Columbia as part of the Second International Microgravity Laboratory. It was the only piece of medical equipment on the mission that worked, and scientists all over the world studied data collected on the Cadwell machine.
Cadwell released the Cascade 16-Channel in 2001 as a dedicated intraoperative neuromonitoring (IONM/IOM) system, Since then, Cadwell has developed and supported four generations of Cascade systems: the original Cascade 16, Cascade Elite, Cascade PRO, and Cascade IOMAX. 
CadX Simulator lets you learn and practice outside of the OR
Many major teaching hospitals use Cascade IONM/IOM, and now CadX Simulator, to train current and future generations of Intraoperative Neuromonitorists, Surgeons, and Physicians. CadX lets you manipulate the patient control panel to replicate real-world scenarios for demonstration and assessment purposes, including anesthesia effects, technical setup errors, physiological and non-physiological trace characteristics, and pedicle screw stimulations. For the first time, you can experience and practice IONM outside of the operating room. Ask your Cadwell sales representative or distributor for a reference list of hospital systems using CadX Simulator.
Cascade Surgical Studio software is easy to learn and use
Cascade Surgical Studio (CSS) is  is the latest generation of Cascade IONM software, and builds on the foundation of our Cascade Classic software application.
The intuitive CSS user interface allows you to streamline your workflow, deliver clinical excellence, capture critical information, strengthen documentation, and share and manage resources. All-modality monitoring, dynamic montaging, auto-capturing event screenshots, viewing live and saved data side-by-side, and remote monitoring with independent display and reporting are just some of the features that make CSS the ideal tool for surgical monitoring.
Cascade Surgical Studio enables rapid detection of nervous system compromise, and efficient sharing of information between IONM monitoring team, the anesthesiologist, and the surgeons.
Check out the CSS software features. 
Request a demo to see it in action:
Easily transition from Cascade Classic to CSS
Cadwell customers get a unique advantage: software updates are free for IONM (software updates may include new optional features available for additional license fees). 
Classic users can download both Cascade Classic and CSS on their PC, and switch between them. Most Classic users found the move to CSS simple and intuitive, and are using CSS in surgery the day after their initial training.
Cadwell.Support offers IONM Education resources including how to transition from Classic to CSS, Under the Hood of CSS, and a CSS Masterclass.
You can choose between pod-based or module-based IONM Systems
Both Cascade IOMAX and Cascade PRO are scalable for hospitals and service providers. Cadwell is one of the only companies that routinely allow customers to purchase or provide their own PC if they prefer to purchase their own.
The pod-based PRO IONM system was released in 2011, and is the device of choice for many monitoring hospitals and service providers.
The Cascade PRO can be customized for 16 or 32 channels with external amplifiers. Extender pod shielding reduces noise and provides surge protection. PRO can be portable or cart based, and supports the TCS-4 and TCS-1000 transcranial stimulators and the ES-IX 2 electrical stimulator.
IOMAX was introduced in 2017 as a rugged module-based IONM system. This robust and flexible solution is ideal for hospitals and services using a minimum of three modules, a higher channel count, interchangeable cables, and new extension pods for the Cortical Module.
IOMAX is designed for long-term durability: it is drop-tested and water-resistant.
CadLink helps you manage and access information when and where you need it
For secure and efficient access to clinical information across multiple computers when and where you need it, we have CadLink Information Management. This  system helps deliver efficient workflow, quality data, and easy reporting. It stores patient records and reports, manages user access, and can support HL7 interfacing and automatic archiving.
CadLink also supports remote IONM monitoring
CadLink Server supports Remote Monitoring. The connection mechanism requires the Remote Reviewer to be connected to the Server, open the Surgical Studio application, navigate to the Review Cases screen and then select a case to open. Multiple cases can be reviewed using the same instance of Surgical Studio software. 
CadCare customer support is unmatched in the neuro world
Our CadCare Customer Support Programs give you additional options including extended service plans, CadLink Software Support and Maintenance Program to help protect you and your investment. With the purchase of each IONM system from Cadwell, you acquire a lifetime CadCare membership, a limited factory warranty, and limited Software Maintenance Support.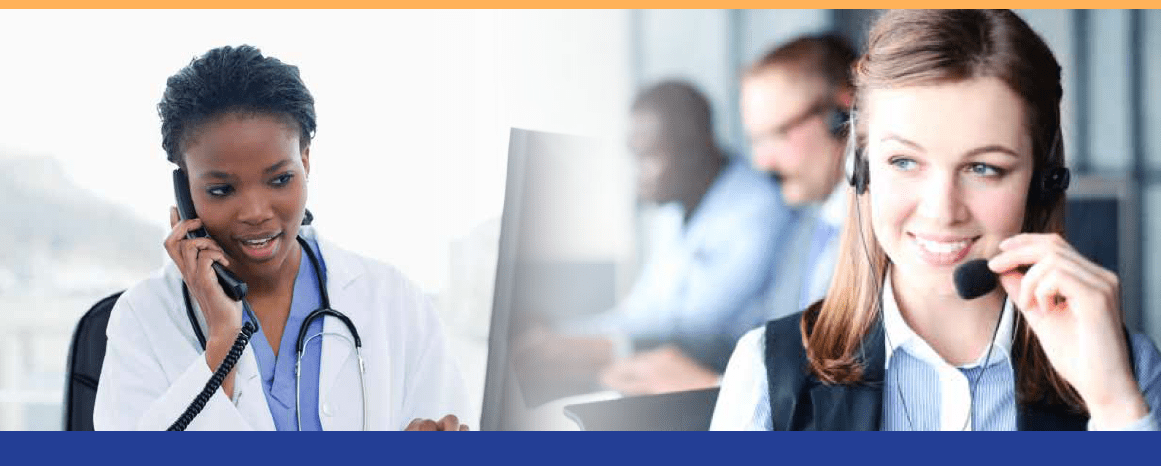 Our experienced support teams and resources are available to help you help others
Cadwell recognizes the value of technical and clinical expertise. When you work with our sales team, our field installers, our service technicians and support specialists, you gain access to decades of industry experience. Our Support and Service Teams are empowered to do what it takes to get our customers what they need.
This experience has driven the development of our Cadwell.Support website as a robust resource with training videos, FAQs, software update downloads, and more. Cadwell's mission of Helping You Help Others is evident in the customer support we provide. Cadwell is committed to supporting our products above and beyond, and is committed to software and hardware support and service for seven years beyond the end of production. 
Cadwell knows Neurology
Cadwell's dedicated suite of neurology products includes diagnostic and high-channel count EEG for epilepsy monitoring, ICU, ambulatory EEG remote monitoring, and clinical practice; electrodiagnostic solutions for EMG, NCS, diagnostic Evoked Potentials, and diagnostic ultrasound; PSG and HSAT sleep diagnostics; and intraoperative neurophysiologic monitoring.  
Ask your Cadwell sales representative or distributor for a reference list of hospital systems using Cadwell.
Are you ready? Request a demo of Cascade IONM.
We offer and support valuable IONM education opportunities
Cadwell Education provides regular in-person and virtual workshops for continuing education and ASET CEU credits. Comprehensive IONM workshops are now being hosted online, allowing anyone in the world to benefit from this valuable education. 
Cadwell.Support offers instructional videos on CSS, including how to save time in procedure setup, tools for quality management, timeline enhancements, and user workflow enhancements. Recorded webinars provide a deeper dive into CSS. 
We get carts (and trolleys)
We have a firm understanding of the importance of cart design. We're actively developing new IONM carts to delight technologists. Single and dual monitor carts for both the Cascade PRO and Cascade IOMAX are in development, with Summer 2020 releases. Telescopic camera poles, ergonomic design with adjustable heights for sitting and standing, surgeon view swivel monitors, and additional storage for IONM electrodes and accessories are just some of the features that make these carts ideal for the OR. 
We support your needs with a complete line of IONM electrodes and accessories
Cadwell offers a complete line of IONM electrodes, lead wires, probes and stimulators at estore.cadwell.com (USA customers). We continuously innovate and release new consumables that our customers need and use. Check out our 2020 Supplies and Accessories Product Catalog. Some products may not be available in all countries and markets; check availability with your Cadwell distributor.
Cadwell does not promote the use of Cascade or associated software for intraoperative lateral trans-psoas monitoring (ILTM). 
Download flyers, get software updates, and request IONM hardware and software features
Explore Cascade IONM products
Schedule your Cascade Surgical Studio demonstration 
Product availability may vary between different countries and markets. Please contact Cadwell for additional information.