New Arc Family
New Arc EEG family enhancements
EnsoData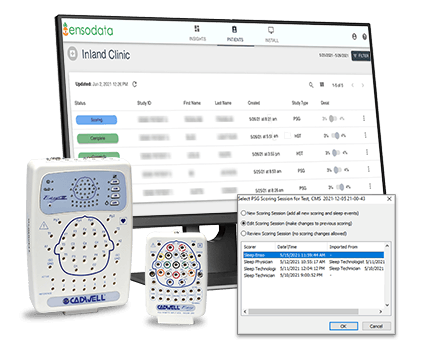 Cadwell partners with EnsoData
Transform the Patient-Clinician relationship using artificial intelligence.
Sleepmate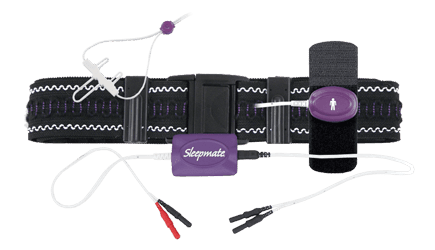 Cadwell acquires Sleepmate
Cadwell acquires the Sleepmate™ line of Sleep Diagnostic Sensors from Ambu.
Windows 7
Arc EEG • Cascade Surgical Studio • Easy III • Sierra
Windows 7 Support has ended
Current Cadwell application software no longer supports Windows 7. Check your upgrade requirements now.
Explore Cadwell Product Solutions
Cadwell is dedicated to innovating Neurodiagnostic, Neuromonitoring, and Sleep Diagnostics solutions.
John and Carl Cadwell

John Cadwell and Carl Cadwell began a legacy in 1979
That legacy remains dedicated to neurology and neurophysiology. Our entire focus is providing innovative and easy-to-use neurodiagnostic, neuromonitoring, and sleep medical solutions.
Patrick Jensen and John Cadwell, Jr.

Cadwell's next generation of leadership
CEO Patrick Jensen and SVP/VP of R&D John Cadwell, Jr., continue to serve our neurology customers and their patients. Cadwell is committed to combining customer insight and decades of employee expertise to create cutting-edge technology and provide market-leading customer support.
Cadwell Clinical Solutions
Cadwell Online Support
Visit cadwell.support to register for free online support (United States, Caribbean and U.S. Territory customers only). Learn more about CadCare Customer Support Programs, including dedicated 24/7 Premium Support for Sleep and EEG, Software Maintenance Plans, and Extended Service Plans.
Cadwell electrodes, consumables, supplies, and accessories for neurology
Cadwell offers a full suite of electrodiagnostic supplies for electroencephalography, electromyography, nerve conduction studies, evoked potential, neuromuscular ultrasound, intraoperative neurophysiological monitoring and sleep diagnostics.
Cadwell Education hosts virtual and live neurology workshops and in-booth presentations at conventions
What are you interested in?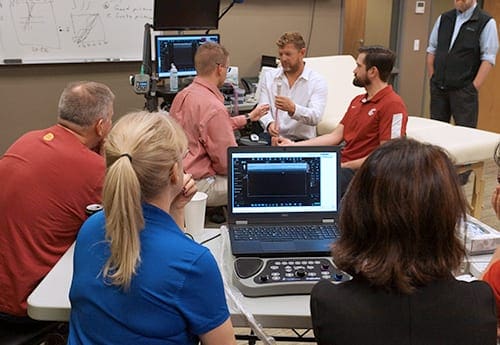 Cadwell is honored to give back to medical and community missions around the world
"Thank you so much for your generous donation to Children's Hope in Jacmel, Haiti… With the Cadwell donation, I was able to use battery power in a mountain environment with no electricity."
News & Updates from Cadwell
Under current US tax law you may be able to write off the entire purchase price of Cadwell equipment on this year's tax return when you purchase before December 31, 2021. Section 179 of the IRS tax code allows businesses to deduct the full purchase price of qualifying...
read more
1-800-245-3001 U.S. toll-free
1-509-735-6481
1-509-783-6503 fax
Hours
Monday – Friday: 6:30am – 5:00 (PT)
Saturday – Sunday: Closed